The Bedouin way of life | Desert safaris | Amazing snorkelling and diving adevntures | Sun, san and sea | Kite surfing | Wind surfing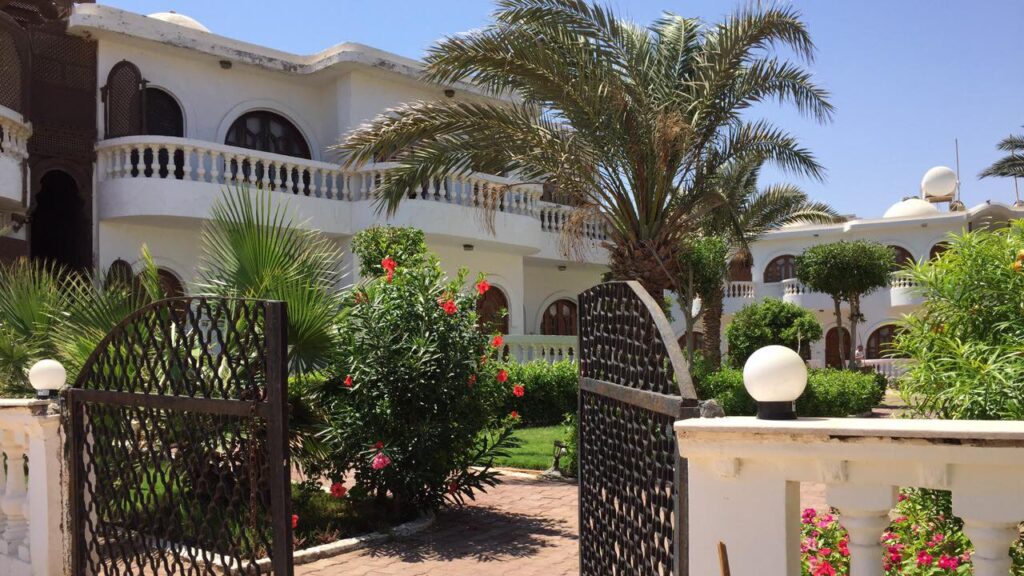 Welcome to Christina Hotels!
Your oasis by the Sea, at Dahab tourist village
Christina Hotels opened its doors in 1996 with only 10 rooms, when Dahab still was a tiny and unknown backpackers' village on the east coast of the Sinai peninsula.
The hotel has grown since to a beautiful middle class hotel with the current number of 40 rooms. Loved among numerous regular guests for it's friendly service, cleanliness and great familial atmosphere.
Choose your room among 3 different room types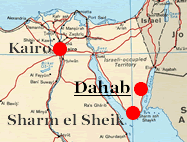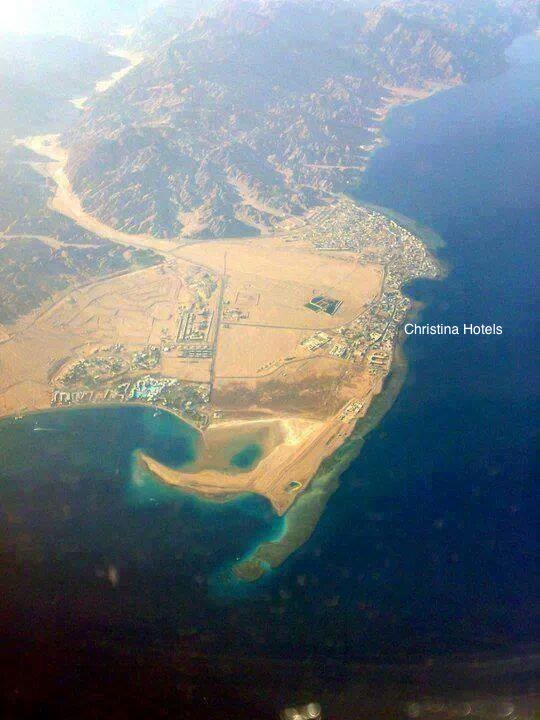 Christina Hotels is ideally located in the quieter part of Dahab village, the CHRISTINA RESIDENCE is situated by the village road, right across the Main entrance / Reception of Christina POOL and BEACH PALACE which overlooks the sea (Map of Christina Hotels).
In the immediate vicinity there are diving schools, guest houses and delightful Bedouin-style beach cafés. A leisurely stroll along the seafront takes you from the CHRISTINA BEACH PALACE straight into the heart of the village and its colourful Arabic bazaar.
Breakfast is included in the price of the room and is served for all guests in the pergola restaurant of the CHRISTINA BEACH PALACE with its gorgeous view across the glittery Red Sea to the ancient mountains of Saudi Arabia.
CHRISTINA's swimming pool, private coral beach, beach restaurant with a lovely sun deck and the roof terrace bar are open to all guests. Christina Hotels places great emphasis on cleanliness and friendly service. Staff and owners alike will gladly help you organise safaris and day trips of any description, whether by bus, taxi, boat, jeep, horse or camel – including diving and snorkelling excursions to nearby reefs. One of the most stunning coral reefs of the entire eastern Sinai is accessible directly in front of the hotel.
See you soon in sunny Sinai… We look forward to welcoming you!